How to Join the Marrow Registry
---
In Canada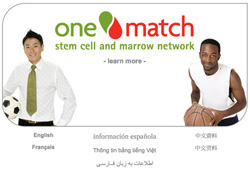 • Website: www.OneMatch.ca
There are two ways you can join OneMatch:
1. Request a printed information packet online
2. Request a printed information packet by phone at 1-888-236-6283
• Age Requirement: Between 17 and 50 years of age
• Health Requirement: in good general health
• Urgently Needed: Right now there is a special need for ethnic males aged 17 to 35
Watch this video about the One Match marrow donor program and what it's like to attend a live donor drive.

Video by: 100 Huntley

---

In the United States


Website: www.BeTheMatch.com

In the US you can register to join two ways:
1. Join Now Online by ordering a test kit online, you can receive it in the mail. You fill in a short registration form, swab your cheeks then mail the kit back to Be The Match.
2. Join in Person at a live donor drive using a zip code locator that will tell you about any live donor drives taking place in your local area.
Age Requirements: 18 to 60 years to join
Health Requirements: There are health restrictions in place to protect both the donor and patient. CLICK HERE to view the Medical Guidelines on the Be The Match website. Only some, not all, of the conditions listed are grounds for exclusion.
This video shows what the registration process is like, whether attending a live drive or using a home test kit, in the United States.



---

In Italy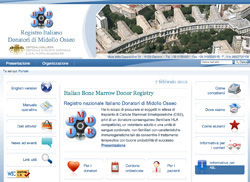 Website: Italian Bone Marrow Donor Registry
How You Register:
Age Requirements:
Health Requirements: